Support your customers even more by helping them provide Work & Income NZ (WINZ) information automatically as part of your customer journey.
Visibility of accurate income and expense information is essential when assessing a credit application. Access to reliable source documents is key to visibility, but obtaining them can be challenging and introduce friction in your application process.
You can now overcome this challenge by enabling customers to easily and automatically provide reliable source documents, just like they do bank statements, as part of your customer journey.
What's new?
Credit Sense has been providing supporting documents in Australia for many years, and now that service is coming to our mates in New Zealand starting with WINZ information.
Beginning today you can:
Add WINZ aggregation to your Credit Sense journey. After your customer provides their bank transactions they will be prompted to provide their WINZ information. The process is secure, quick and easy for the customer and we manage all error conditions and multi-factor authentication.
View the WINZ screen capture on the dashboard. You can see the status of the WINZ process on the applications tab and view the WINZ screen capture in our dashboard just like you would our Credit Sense report.
Receive the WINZ screen capture via webhook. If you have a webhook call configured to automatically post Credit Sense data to you, we can configure your environment to post the WINZ screen capture too.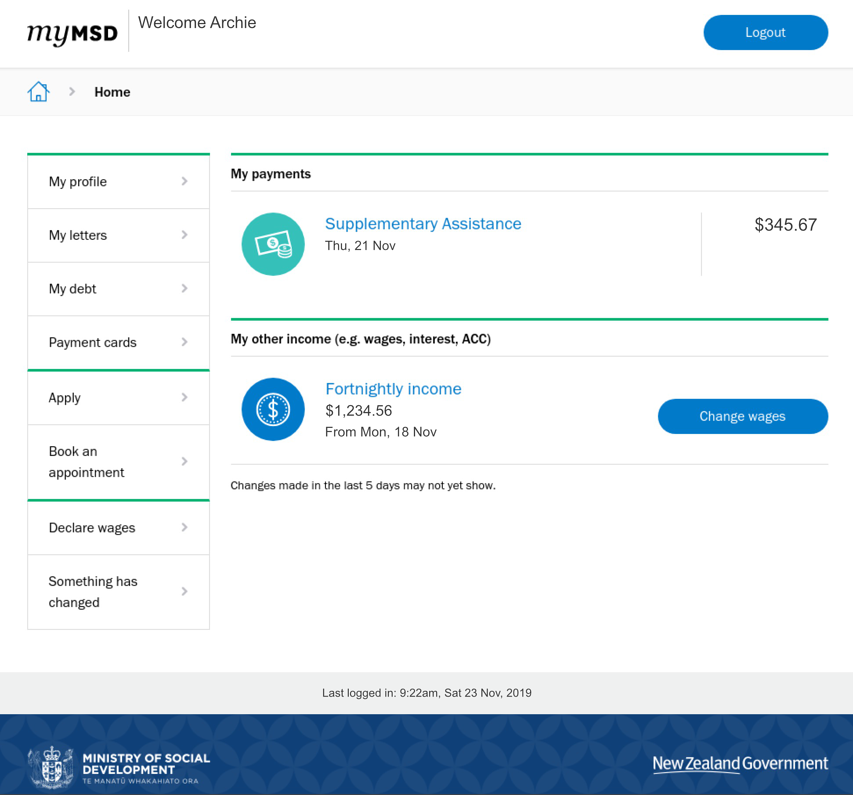 Ready to get started?
Chat with your Account Manager or drop us an email to enable WINZ, and check out the below resources to start using it in your application journey.
WINZ for quick links

Find out how to configure quick links so that the customer can supply a WINZ screen capture.

WINZ for embedded flows

Find out what parameter to pass into your iframe to trigger the WINZ screen capture in your embedded iframe flow.

WINZ event notification  

If you respond to events in the Credit Sense journey, check out the WINZ status codes for a next-level customer experience!

find out more…
find out more…
find out more…