A couple of months ago, we introduced our new status page, which we created to level-up the prevailing standards around communicating system notifications and outages to Credit Sense clients. Initially, we made the new feature available via a URL, with promises to bring you a more robust, subscription-based service.
Well, it's here. And while we could talk all day about how excited we are, we'll do our best to keep calm, and stick to the facts.

Fact 1: Get real-time SMS or email notifications when there's an incident
Credit Sense and Lead Market clients can subscribe to notifications (SMS, email, or both) to be notified as soon as there's an incident or outage. You can also get notifications of upcoming scheduled maintenance for all banks and upstream providers.
Fact 2: Subscriptions cover Credit Sense, Lead Market, and upstream providers
Our service relies on upstream providers for some data and delivery services like email and SMS. When you rely on upstream providers you're also exposed to the risk they may have an outage that will impact us and our clients, which is why we include notification data from all our providers, as well as our own products, so you have the latest information – all day, every day.
Fact 3: It's a cinch to get started
Log in to the Credit Sense or Lead Market dashboard and go to My Profile; here you can set up and manage your subscriptions. Type your email address or mobile number (or both, if you want email and SMS notifications), then, simply select the services you want system notifications for, click Save, and you're all set.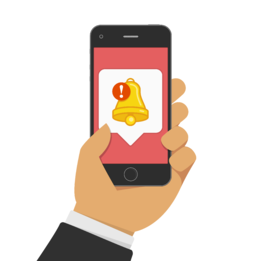 Power in your pocket
Get notified about incidents and upcoming maintenance on all banks and other Credit Sense and Lead Market services now; subscribe to our status page notifications and never be in the dark again.
If you have any questions or feedback about our new status page and subscription service, give us a call or send us an email.